Tamuning, Guam Beach Engagement - Juliana + Zachary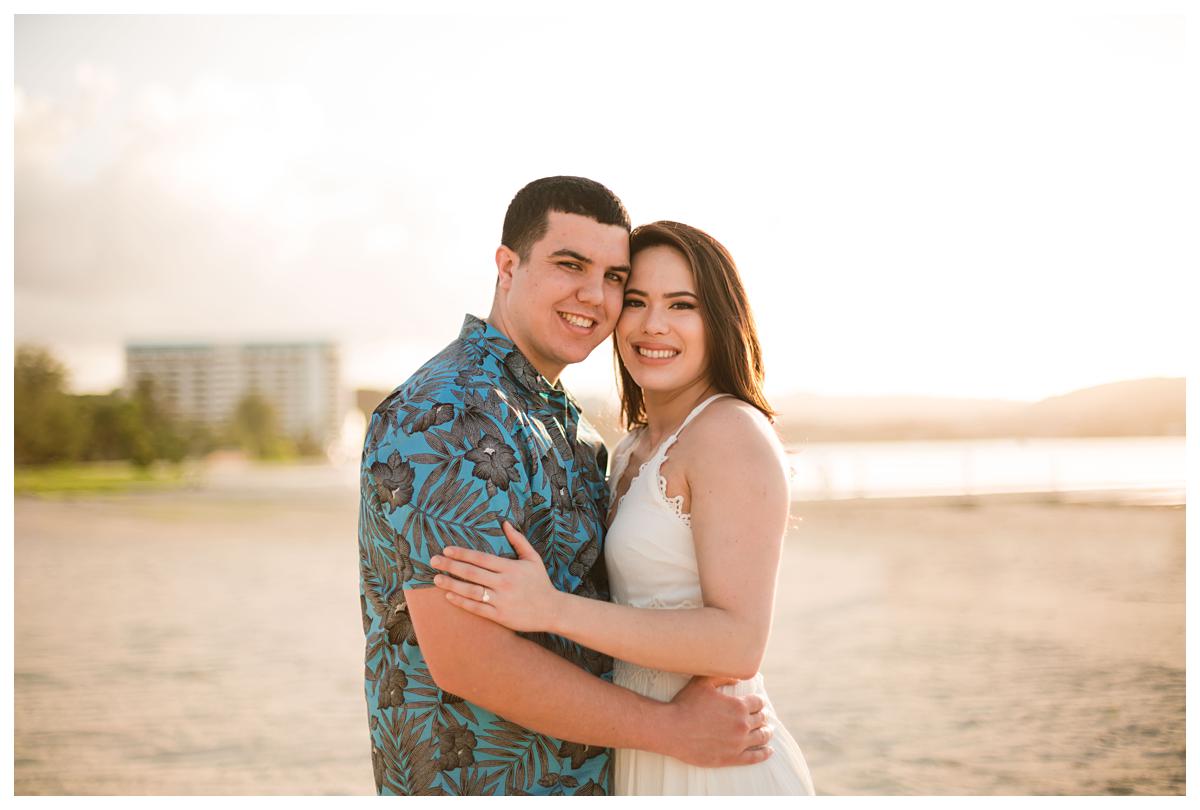 Juliana and Zachary booked me a year before their wedding and 2 days before they were to fly back to the states. I didn't expect that at our meeting, they were ready to sign and pay the retainer. I was expecting that this would be a consultation and we'll continue the conversation through email but right there and then, they signed contracts, paid the retainer and was on their way to fly out and continue planning their wedding thousands and thousands of miles away from Guam.
Even though they opted out of the engagement session included in our wedding packages, I wanted to offer them one as I wouldn't be in constant contact with them and it was a way for me to get to know them prior to their wedding. We planned their session a week and a half away from their wedding day!
I was worried for their session when it was approaching. The week of their session, it was gloomy and it was constantly raining. Most of our sessions were shot during overcast days and there was no sunset. So I just prayed that on their engagement session on Guam, it would be at least just gloomy and not super dark and super gray.
And holy sh*t…. On the day of their session, the sun was on full blast. The light was gorgeous, the sunset showed off and it was as if it never rained on Guam for the past week!! It was insane! But a good kind of insane because this couple flew from California to Guam for their wedding and I just wanted a good day for them, I wanted at least a little bit of sun and we were given full sun! Full golden hour! Full gorgeousness!
The location of this shoot is at a beach new Jimmy Dee's Beach Bar on Guam.
Juliana's Make-up Artist: MDotDot
Videography Team: Ralph Jamin Team (representatives: Jomel + Ron)
Here are the beautiful photos!
They're so freakin' gorgeous. I'm obsessed.